Single Point Pass Thru Power Post
Thru panel power posts allow for extension of power lines, while also allowing for current to pass through a panel. Posts are available in 5/16", 3/8" and 8mm.
---
VTE's Pass Thru Power Post is designed to pass current through a panel, but these power posts also distribute power to multiple locations. Our Marine version resists corrosion by utilizing Nickel Plated Brass Posts, and Stainless Steel fasteners.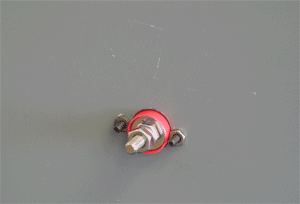 Front connections with
956 Series
terminal insulator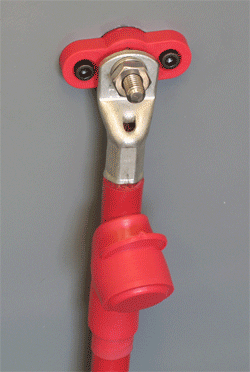 Back connection with
226 Series
terminal insulator
Pass current through a panel
Used to connect two or more voltage lines
Hook up negative return lines to single cable
Marine Version: resists saltwater corrosion

Nickel plated brass post
Tin plated brass conductive nuts
Stainless steel torque fastener nuts

Maximum voltage : 0 - 48 VDC
Maximum Amperage : 250amps @ 12vdc
Base material : Glass-Filled nylon
Available Colors : Red & Black
Max panel thickness: 3/8" (9.53 mm)
---
USA Factory / Headquarters
European Headquarters
Local Distributor (US)
VTE Inc.
5437 Robinson Rd
Pellston Mi 49769
United States
PH: 1.231.539.8000
FX: 1.231.344.5914
Email: info@vteworld.com
www.vteworld.com
VTE Europe BV
Trapgans 8 J
Ankeveen 1244RL
Netherlands
PH: 035-6565560
FX:
Email: info@vte.nl
www.vte.nl
VTE Warehouse
5437 Robinson Rd
Pellston MI 49769
United States
1.231.539.8000
1.231.344.5914
info@vtewarehouse.com
www.vtewarehouse.com